Getting a Visa
Enter to Korea
Foreigners wishing to enter the Republic of Korea to attend ASP-DAC 2018 should possess valid passports and valid entry visas, if required. Visitors for sightseeing or transit with confirmed outbound tickets may stay in Korea up to 30 days without visas, except those from certain countries. Any visitor from a country that has no diplomatic relations or no special visa exemption with Korea should obtain an entry visa before coming to Korea. If you are uncertain as to the requirements for entry visas to the Republic of Korea, please contact the Korean Embassy or the consulate nearest to you as soon as possible.

Enter to Jeju
Jeju offers a very flexible entry/departure policy, which allows visitors to stay without a visa for up to 30 days. Visa-free Entry to Jeju: 180 Countries (Only 11 countries are required to apply for a visa: Afghanistan, Cuba, Ghana, Iran, Iraq, Libya, Nigeria, Macedonia, Palestine, Sudan, Syria).
Presenters may contact sec@aspdac18.com for an invitation letter if they require a visa. Notice that the ASP-DAC 2018 Organizing Committee issues the invitation letters and supports the VISA applications only for presenters of the conference papers. All the other attendees have to apply for VISA through their travel agents or by yourself.
Tour & Accommodation Map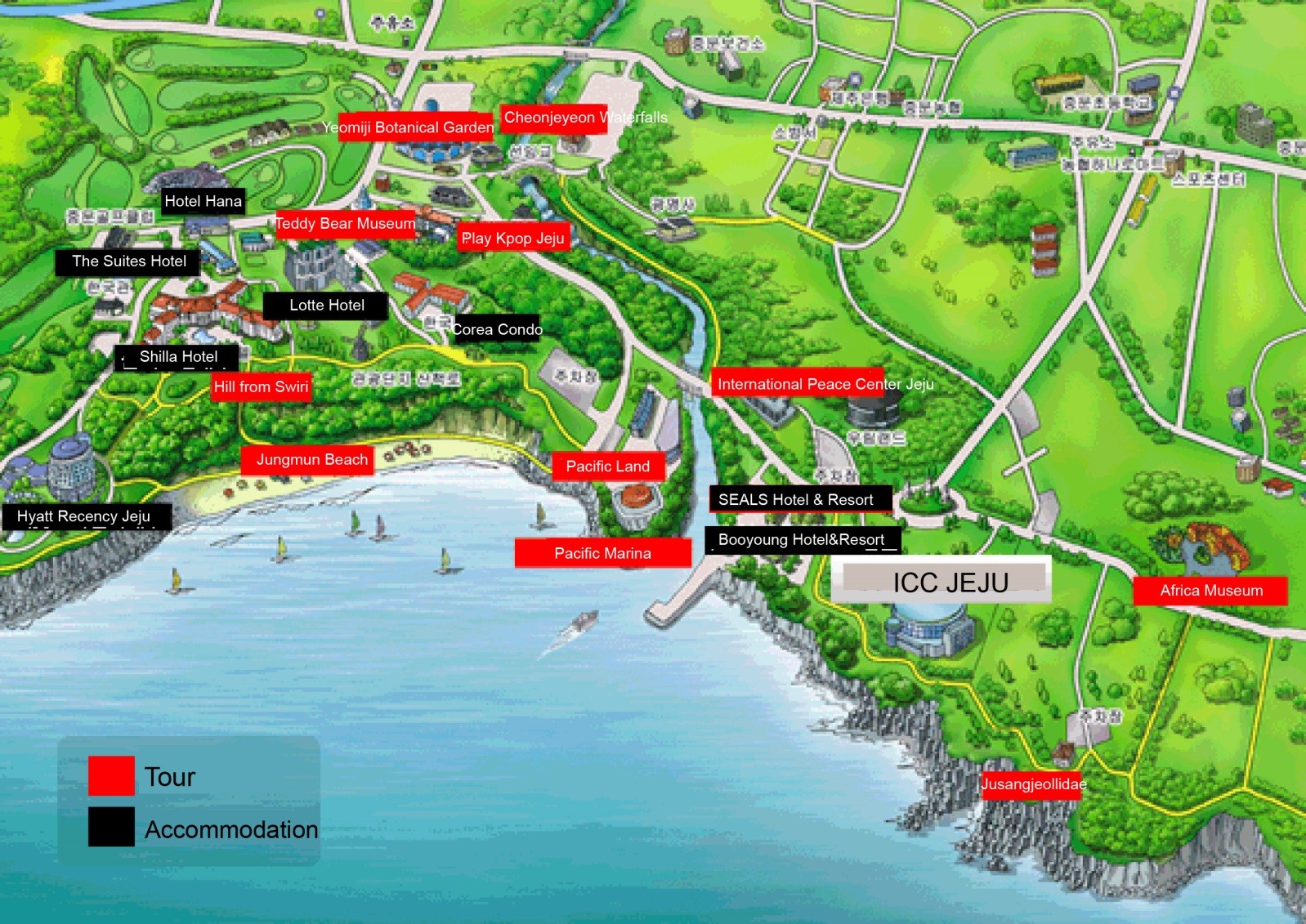 Last Updated: Sep 23, 2017