Hotel Information
ASP-DAC 2018 has arranged special rates for conference participants in the hotels listed below. The rates will be available until December 22, 2017 or until all the group blocks are sold-out.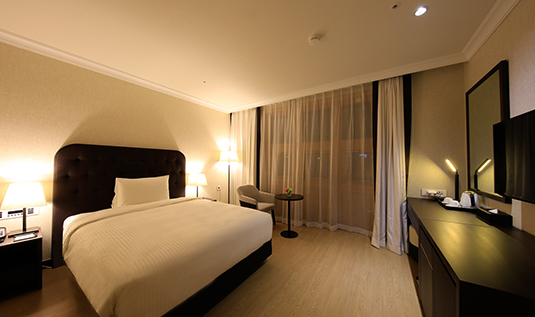 Information
Booyoung Hotel & Resort is located right next to International Convention Center, the conference venue. Free Wi-Fi in public areas and free self-parking are provided.
Reservation
Please fill out the reservation form below, and send it to our tour agency via email (Sungwon Tour, sungwontour@gmail.com). A confirmation email will be sent to you after we check your reservation.

Microsoft Word: Click to download
PDF: Click to download
* Room Types "Standard Double & Twin" have been SOLD OUT
* Room Types "Standard Double & Twin, Deluxe Double (Ocean & City)" have been SOLD OUT

Cancellation Policy
Cancellations can be made up until 2 week prior to arrival without penalty. The details of cancellation policy will be updated soon.
Last Updated: Oct 13, 2017