Social Events
Welcome Reception
Date: Monday, January 20, 2014
Time: 18:30 – 21:00
Venue: Room 309 + Room 310 (Suntec)
Food and drinks will welcome ASP-DAC 2014 attendees.
Banquet
Date:               Wednesday, 22 January 2014
Time:               18:30 – 21:00
Venue:            Flower Field Hall, Gardens by the Bay
Conference banquet will offer you a good opportunity to promote friendship with all ASP-DAC 2014 attendees. Highlights include
Delicious food;
A Banquet Keynote entitled "The Art of Innovation - How Singapore Will Continue to Drive the Progress in Semiconductor Technologies" by Ulf Schneider (Managing Director, Lantiq Asia Pacific/President, SSIA, Singapore);
A sensory experience of beautiful scenes within the Flower Dome, Gardens by the Bay;
Award Presentation. 
Remarks:
Transportation will be provided between the conference venue and banquet venue.  All guests MUST gather at the Main Driveway (see the location map below) by 17:35.  
An additional ticket costs S$150.  Please find more information on the registration site.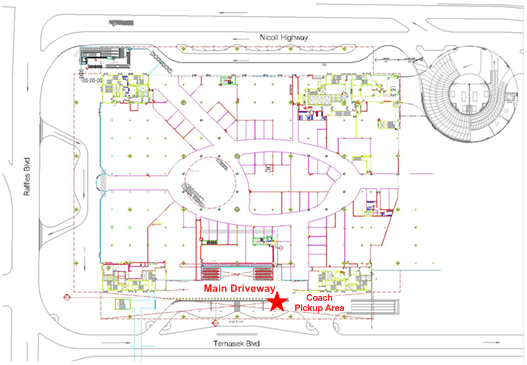 Last Updated on: Jan 7, 2014