Keynote Addresses
Re-Engineering Computing with Neuro-Inspired Learning: Devices, Circuits, and Systems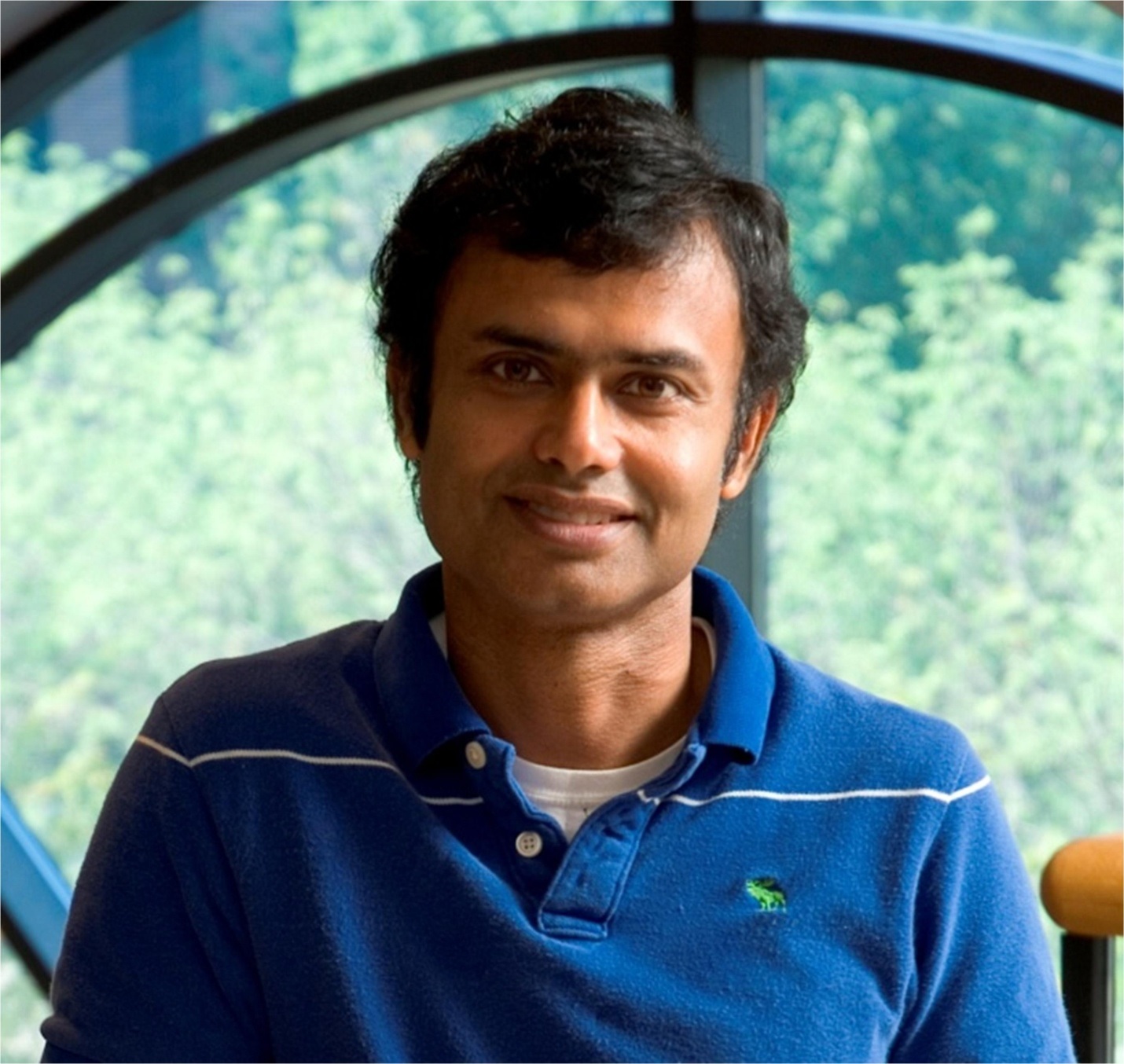 Prof. Kaushik Roy
Purdue University, USA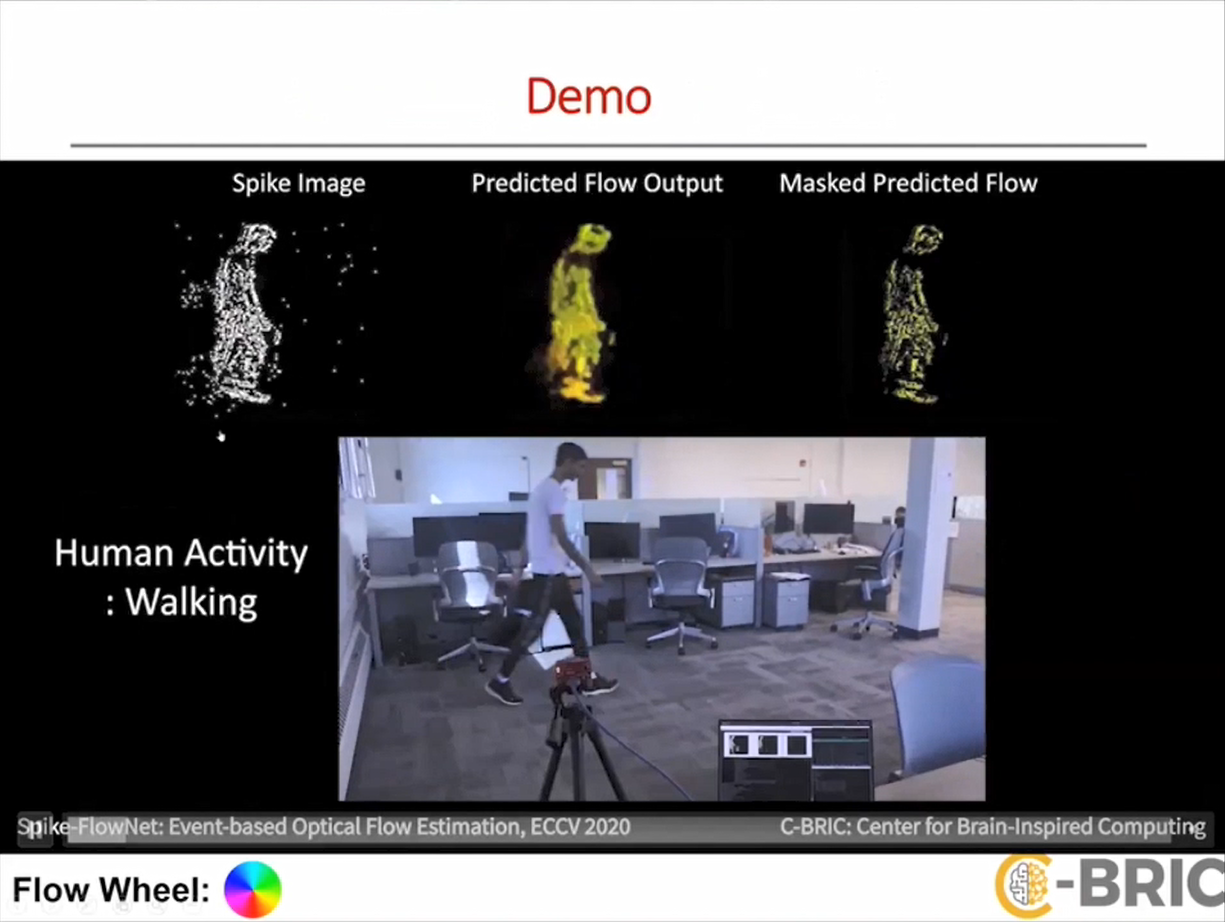 Abstract:
Advances in machine learning, notably deep learning, have led to computers matching or surpassing human performance in several cognitive tasks including vision, speech and natural language processing. However, implementation of such neural algorithms in conventional "von-Neumann" architectures are several orders of magnitude more area and power expensive than the biological brain. Hence, we need fundamentally new approaches to sustain exponential growth in performance at high energy-efficiency beyond the end of the CMOS roadmap in the era of 'data deluge' and emergent data-centric applications. Exploring the new paradigm of computing necessitates a multi-disciplinary approach: exploration of new learning algorithms inspired from neuroscientific principles, developing network architectures best suited for such algorithms, new hardware techniques to achieve orders of improvement in energy consumption, and nanoscale devices that can closely mimic the neuronal and synaptic operations of the brain leading to a better match between the hardware substrate and the model of computation. In this talk, I will focus on our recent works on neuromorphic computing with spike based learning and the design of underlying hardware that can lead to quantum improvements in energy efficiency with good accuracy.

Biography:
Kaushik Roy received B.Tech. degree in electronics and electrical communications engineering from the Indian Institute of Technology, Kharagpur, India, and Ph.D. degree from the electrical and computer engineering department of the University of Illinois at Urbana-Champaign in 1990. He was with the Semiconductor Process and Design Center of Texas Instruments, Dallas, where he worked on FPGA architecture development and low-power circuit design. He joined the electrical and computer engineering faculty at Purdue University, West Lafayette, IN, in 1993, where he is currently Edward G. Tiedemann Jr. Distinguished Professor. He also the director of the center for brain-inspired computing (C-BRIC) funded by SRC/DARPA. His research interests include neuromorphic and emerging computing models, neuro-mimetic devices, spintronics, device-circuit-algorithm co-design for nano-scale Silicon and non-Silicon technologies, and low-power electronics. Dr. Roy has published more than 700 papers in refereed journals and conferences, holds 25 patents, supervised 85 PhD dissertations, and is co-author of two books on Low Power CMOS VLSI Design (John Wiley & McGraw Hill).
Dr. Roy received the National Science Foundation Career Development Award in 1995, IBM faculty partnership award, ATT/Lucent Foundation award, 2005 SRC Technical Excellence Award, SRC Inventors Award, Purdue College of Engineering Research Excellence Award, Humboldt Research Award in 2010, 2010 IEEE Circuits and Systems Society Technical Achievement Award (Charles Desoer Award), Distinguished Alumnus Award from Indian Institute of Technology (IIT), Kharagpur, Fulbright-Nehru Distinguished Chair, DoD Vannevar Bush Faculty Fellow (2014-2019), Semiconductor Research Corporation Aristotle award in 2015, and best paper awards at 1997 International Test Conference, IEEE 2000 International Symposium on Quality of IC Design, 2003 IEEE Latin American Test Workshop, 2003 IEEE Nano, 2004 IEEE International Conference on Computer Design, 2006 IEEE/ACM International Symposium on Low Power Electronics & Design, and 2005 IEEE Circuits and system society Outstanding Young Author Award (Chris Kim), 2006 IEEE Transactions on VLSI Systems best paper award, 2012 ACM/IEEE International Symposium on Low Power Electronics and Design best paper award, 2013 IEEE Transactions on VLSI Best paper award. Dr. Roy was a Purdue University Faculty Scholar (1998-2003). He was a Research Visionary Board Member of Motorola Labs (2002) and held the M. Gandhi Distinguished Visiting faculty at Indian Institute of Technology (Bombay) and Global Foundries visiting Chair at National University of Singapore. He has been in the editorial board of IEEE Design and Test, IEEE Transactions on Circuits and Systems, IEEE Transactions on VLSI Systems, and IEEE Transactions on Electron Devices. He was Guest Editor for Special Issue on Low-Power VLSI in the IEEE Design and Test (1994) and IEEE Transactions on VLSI Systems (June 2000), IEE Proceedings -- Computers and Digital Techniques (July 2002), and IEEE Journal on Emerging and Selected Topics in Circuits and Systems (2011). Dr. Roy is a fellow of IEEE.
Secure and Trustworthy Microfluidic Biochips: Protecting Medical Diagnostics, Bioassay IP, and DNA Forensics
Prof. Krishnendu Chakrabarty
Duke University, USA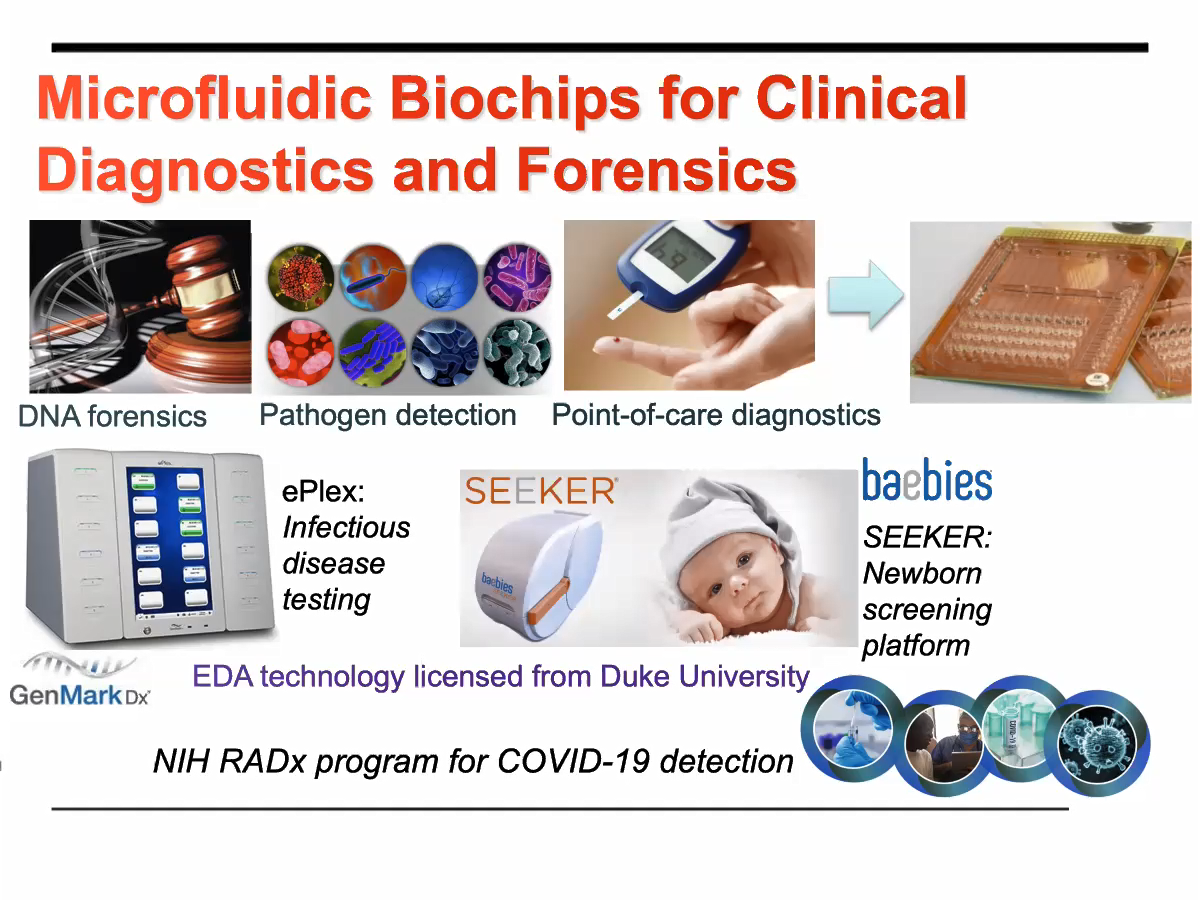 Abstract:
Today's microfluidic biochips are integrated with sensors and intelligent control, and networked for data analysis. These systems are cyberphysical in nature and are unfortunately coming of age in an era of rampant cybersecurity issues. Consequently, we anticipate novel security and trust problems that need to be addressed using interdisciplinary expertise in microfluidics, microbiology, hardware design, and cybersecurity. This presentation will first describe security threats and attack surfaces, and their consequences for the research landscape, industry, and society. The speaker will next present countermeasures against bioassay outcome manipulation, biochip actuation tampering, and bioassay IP theft. Experimental results will be presented for securing biomolecular protocols on the benchtop and for protecting microfluidic biochip prototypes with security primitives.

Biography:
Krishnendu Chakrabarty received the B. Tech. degree from the Indian Institute of Technology, Kharagpur, in 1990, and the M.S.E. and Ph.D. degrees from the University of Michigan, Ann Arbor, in 1992 and 1995, respectively. He is now the John Cocke Distinguished Professor and Department Chair of Electrical and Computer Engineering (ECE) at Duke University.
Prof. Chakrabarty is a recipient of the National Science Foundation CAREER award, the Office of Naval Research Young Investigator award, the Humboldt Research Award from the Alexander von Humboldt Foundation, Germany, the IEEE Transactions on CAD Donald O. Pederson Best Paper Award (2015), the ACM Transactions on Design Automation of Electronic Systems Best Paper Award (2017), multiple IBM Faculty and HP Labs Open Innovation Research Awards, and over a dozen best paper awards at major conferences. He is also a recipient of the IEEE Computer Society Technical Achievement Award (2015), the IEEE Circuits and Systems Society Charles A. Desoer Technical Achievement Award (2017), the Semiconductor Research Corporation Technical Excellence Award (2018), and the IEEE Test Technology Technical Council Bob Madge Innovation Award (2018). He is a Research Ambassador of the University of Bremen (Germany) and he was a Hans Fischer Senior Fellow at the Institute for Advanced Study, Technical University of Munich, Germany during 2016-2019. He is a 2018 recipient of the Japan Society for the Promotion of Science (JSPS) Invitational Fellowship in the "Short Term S: Nobel Prize Level" category.
Prof. Chakrabarty's current research projects include: microfluidic biochips; hardware security; design-for-testability of 3D integrated circuits and AI accelerators; AI/ML for eHealth and health diagnostics. He is a Fellow of ACM, IEEE, and AAAS, and a Golden Core Member of the IEEE Computer Society. Prof. Chakrabarty served as the Editor-in-Chief of IEEE Design & Test (2010-2012), ACM Journal on Emerging Technologies in Computing Systems (2010-2015), and IEEE Transactions on VLSI Systems (2015-2018).
The Frontier of Origami Science
Prof. Jun Mitani
University of Tsukuba, Japan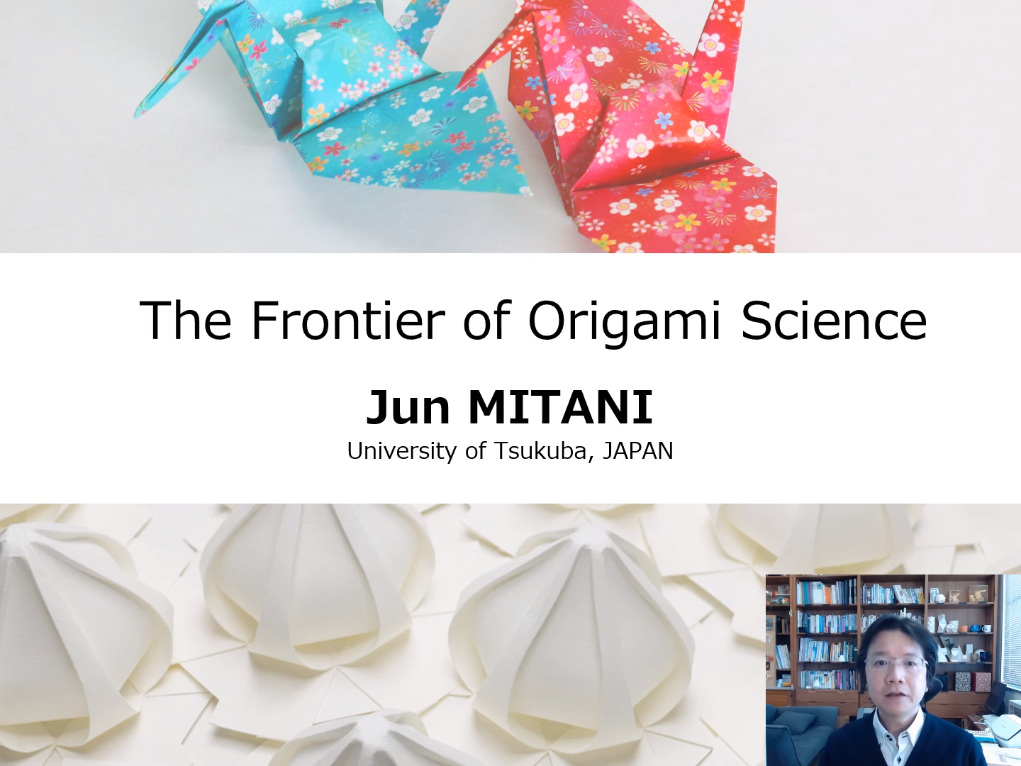 Abstract:
Origami, the art of folding paper into shapes, is not only a traditional Japanese art but also a subject of research in a wide range of fields such as mathematics, engineering, and education. The technique of folding a single sheet of material without cutting contributes to compactly folding objects and improving their portability. Therefore, origami technology is being applied to space engineering, architecture, and the development of medical devices. However, folding a single sheet of paper into a desired shape is difficult to achieve because of its strict geometric constraints. To solve this problem, a lot of researches have been conducted. In this talk, I will first introduce the history of origami in Japan from the past to today. After that, I will also introduce a wide range of topics, including the geometry of origami, my long term work on curved fold design, and the recent trend of origami research.

Biography:
Mitani is a professor of Information and Systems at University of Tsukuba. He received his Ph.D. in engineering from the University of Tokyo in 2004. He has been present post since April 2015. His research interests center on computer graphics, in particular geometric modeling techniques and their application to origami design. The origami artworks created by him have features that are three-dimensional shapes with smooth curved surfaces. His main books are "3D Origami Art" and "Curved Origami Design". In 2010, through an exchange with ISSEY MIYAKE, he contributed to the launch of the new 132.5 fashion brand. He also cooperated in the design of origami used in the movies "Shin Godzilla (2016)" and "Death Note Light up the NEW world (2016)". His unique origami has been well received around the world and he had received invitations to hold workshops and exhibitions in Germany, Switzerland, Italy, Israel and many other countries. His work had inspired the design of the trophy for the Player of the Match winner of each game at the Rugby World Cup 2019. His major awards are "Microsoft Research Japan Informatics Research Award, 2012" and "The 2nd Japan Society for Graphic Science Award, 2007". He was appointed as a Japan Cultural Envoy from the Agency for Cultural Affairs in 2019. He visited eight Asian countries in November and December 2019 as the envoy.
Last Updated on: November 17, 2020